Even though the football snack helmet only has three compartment trays, there are plenty of snack ideas you can do with those trays. And with each of the snack tray compartments microwavable, the possibilities are endless!
Here are 3 simple snack ideas for football snack helmet
Tortilla Chips, Salsa and Hot Cheese Dip
This is a great fast way to put out something awesome for your next football party. Take the tortilla chips and nuke them in the microwave for about 30 seconds. This will warm them up a bit which will bring out the flavor of the chips.  Then place them in the top container.
Ghost Pepper Salsa?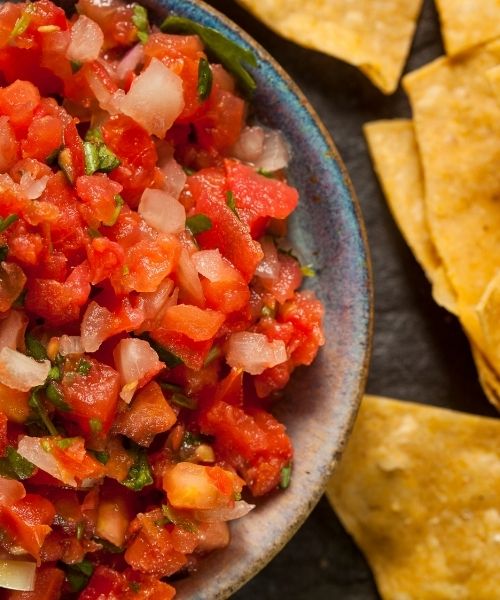 Next, grab your favorite salsa and place that in one of the face mask containers. Lately, I have been using a wicked hot salsa called Mrs. Renfro's Ghost Pepper Salsa and it is awesome!  But be warned, it is spicy!
Lastly, grab your best cheese dip and warm it up in the microwave for the instructed time and bang! You've some hot cheese dip for your last container.
Swedish Meatballs, Lingonberry Sauce & IKEA Gravy
Every time I go to IKEA, I always visit their food area and eat some of their yummy Swedish meatballs with lingonberry sauce. Then I realized that they sell that stuff to go! So, here is how you can have an IKEA meal in your football snack helmet!
The IKEA meatball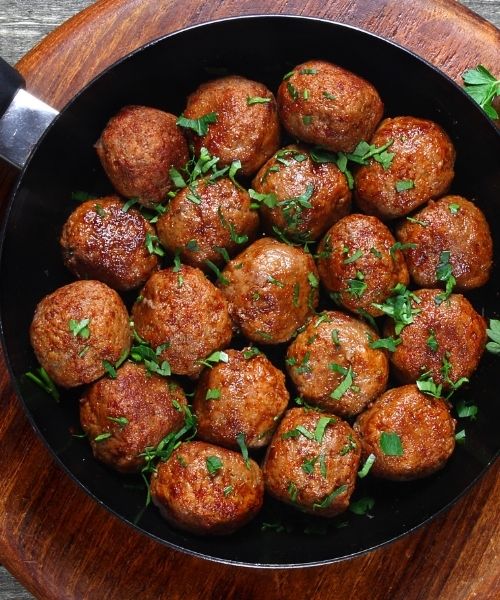 Now the only way to get IKEA meatball (called KÖTTBULLAR) is to order from their online store or go to an IKEA location. If those aren't possible, then any meatball will do. Once you have prepared them, place a paper towel to line the bottom of the top snack compartment and place the meatballs in there. To make it easy for your guests to grab them, place a toothpick in each one.
For the Lingonberry Sauce, you can actually buy that stuff on Amazon! Other options instead of Lingonberry Sauce would be cranberry sauce. Take the sauce out of the jar and give it a good stir before placing it in the facemask container as this will chuff it up a bit and make it easier for dipping.
Lastly, prepare your IKEA gravy (available on Amazon) and place it in the other facemask container.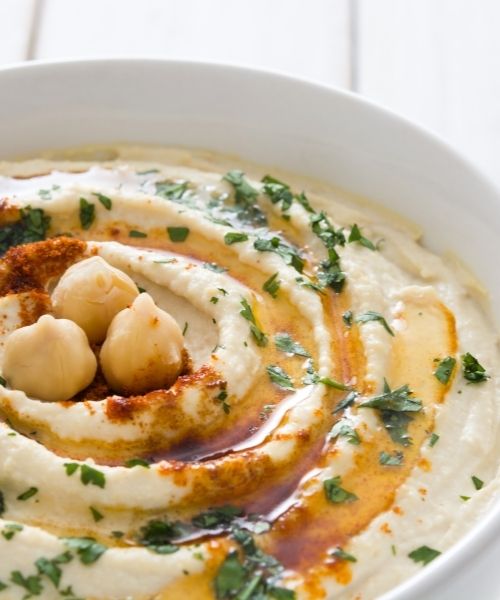 Veggies, Ranch & Hummus Dip
Now for those on a health kick or a forced healthy diet, here is a great snack.
Slice up a bunch of veggies such as carrots, celery and red pepper and place them in the top container. If you can get them to stand up within the container, bonus points for you as it will then fit more veggies.
Low calorie ranch dip
Find your favorite low calorie ranch dip (this one seems to be the best on Amazon) and place it in the mask container.
Lastly, grab some Hummus dip and give it a good stir like you did for theLingonberry Sauce as this will make the dip easier to pick up with the veggies.
And there you have it!
These 3 simple snack ideas for your snack helmet can be prepared within minutes and are a little bit more fancy than a bunch of chips. So, next time you have friends over for the game – try making one of these quick snacks for your football snack helmet.
Some of the links within this post are affiliate links of which I receive a small compensation from sales of certain items.
Last update on 2023-11-26 / Affiliate links / Images from Amazon Product Advertising API